Vanaf 6 deelnemers kunnen we een training ook 'incompany' verzorgen. Een incompany training biedt u de mogelijkheid om de training bedrijfsspecifiek te maken, zodat tijdens de training direct de vertaalslag wordt gemaakt tussen de theorie en uw eigen praktijk.
Het voordeel is een training op maat, die in uw eigen werkomgeving of op een trainingslocatie verzorgd kan worden. Gezamenlijk bespreken we de inhoud van de training en desgewenst kunnen we er extra onderwerpen toevoegen of weglaten.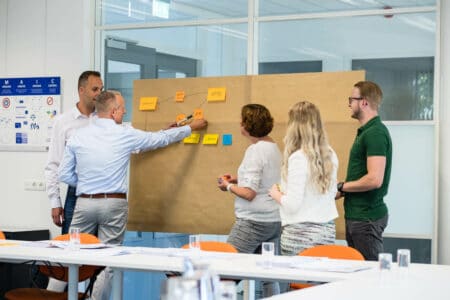 Neem contact op met onze opleidingsadviseurs om in een persoonlijk gesprek de mogelijkheden te bespreken voor uw organisatie en uw wensen door te nemen of vraag via onderstaande knop direct een offerte aan.