Does your organization need temporary extra support in achieving its goals? Look no further than Symbol. We provide a dose of youthful energy and enthusiasm through our team of young, vibrant project leaders and consultants, offering the expertise you need to make your objectives a reality..
Every year, we carefully choose five Young Professionals from a pool of talent, giving their budding careers a significant boost through the Symbol Academy. They undergo comprehensive training to enhance their personal development while actively applying their skills in real-world settings. This could be done at your organization, for example.
What is the added value of a Young professional?
For a period of four to six months, the Young Professional will join your organization and work as a Quality, Manufacturing or Process Engineer or as a Project Leader. The Young Professional works for example on reducing lead time, improving quality systems, optimizing 8D processes, setting up business processes (ISO), MSA studies, FMEA structure or setting up work instructions.
Hiring a young professional has even more advantages. For one, you get access to Symbol's network in the areas of Operational Excellence, Lean Six Sigma, Quality, Data Science. Our young professional is coached by an experienced senior consultant. Sometimes coaching takes place in the background; sometimes they work intensively together on an assignment. Furthermore you get access to the Symbol community, you can join our inspiration days and you get discounts on our trainings. And if our young professional and your organization are a match, you can eventually hire him or her.
Has our Young Professionals Program caught your attention?
Do you want one of our young professionals to start at your organization soon? Then you should read on. When selecting our young professionals we look for a good foundation (a completed college or university degree in Mechanical Engineering or Technical Business Administration) and specific qualities such as responsibility, communication skills, independence, ambition and eagerness to learn. Symbol Academy participants are driven to grow every day. Does your organization offer a young professional the opportunity? Then the match is made.
More information regarding working with a Young Professional and enjoying the benefits that come with it? Download and read the brochure at your convenience.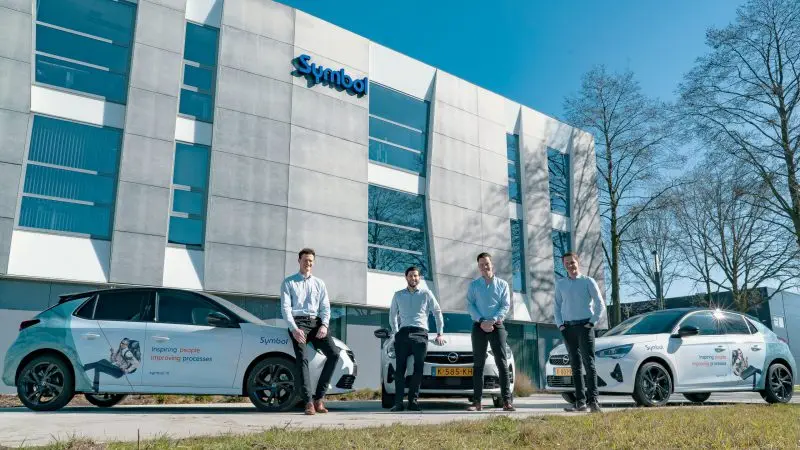 Are you interested? Then call us to make an appointment, without any obligation, at 053 – 2030240.
Or leave your details via the form on this page and we will contact you as soon as possible!